Product Series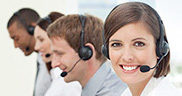 Your current location :Detail
Coated Cysteamine HCl
Application:For Pig, Poultry and Aquaculture
Appearance: white granular powder
Active ingredient: cysteamine hydrochloride (≥50%, 30%, 20%)
Mechanism:
The growth of animal is regulated by many hormones, and growth hormone (GH) pays the important role. Within the body of mammals and chickens, Cysteamine acts on the exhaustion of somatostatin. Cysteamine can increase the release of growth hormone and improve growth rates.
Function:
Promote animal growth and improve animal performance.
Dosage: (g/T complete feed, 50% Coated Cysteamine HCl)
| | | |
| --- | --- | --- |
| Stage | Pig | Poultry |
| Dosage | 100-300 | 50-100 |
Precautions: Mix with some carrier first before use. The slight change of color and luster will not influence its efficacy. Please use it as soon as possible after opening.
Storage: Store in dry and ventilated place and protect from light.
Shelf life: 12 months in original sealed package.
Packaging: 20kg/carton.