Product Series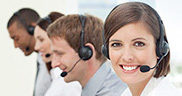 Your current location :Detail
Compound Emulsifier
Application:For Pig, Poultry and Aquaculture
Appearance: white to offwhite powder
Ingredients: 3 kinds of emulsifiers with different HLB value.
Factors which influence the metabolism of lipid in feed
Long-chain fatty acid, saturation and supplemental dosage of fatty acid, overdose minerals, and other ingredients in feed; Peptic status and the age of animals, Intestinal Infection.
Adding emulsifier is an effective way to improve the utilization of fat and save feed cost. It is important for young animal (digestive system isn't mature), high level of oil inclusion and low quality oil used in feed.
Function:
1.Promote the digestion and absorption of oil and fat;
2.Promote the absorption of fat-soluble vitamin.
Usage and Dosage:
80-120 g per tonne of complete feed. The oil and fat can be reduced properly. For more information, please contact our technician.
Packaging: 25 kg/bag
Storage: store in cool and dry place and protect from light.
Shelf Life: 18 months.