Product Series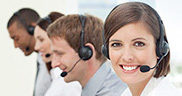 Your current location :Company profile
HANGZHOU PEPSHIFINE IMP. & EXP. CO., LTD was established in Oct. 2008 and specialized in the import and export business of feed, feed additives, chemicals and animal health products. All staff has more than 10 years professional experience with nutrition background in animal husbandry, and we can provide the professional service for our customers. We are one of the biggest producers of sodium butyrate in Asia.
We provide a wide range of products, including:
Sodium Butyrate 98%
Sodium Butyrate Microcapsule 30%
Coated Sodium Butyrate 90%
Coated Cysteamine HCl
Coated Zinc Oxide
Coated Vitamin C
Compound Emulsifier
Rumen Protected Methionine
Rumen Protected Lysine HCl
Rumen Protected Choline Chloride
Veterinary Premix
All our products are supplied by qualified manufacturers and got related certificates, such as GMP, ISO9001, GMP+, FAMI-QS, etc. In addition, we can provide OEM service and tailored for you according to customer's requirement.
At present, we have become a worldwide and reliable supplier of the products for animal health and nutrition in China, because of our good reputation, strict quality control, competitive price, excellent service and sustainable technology. The products have been exported to more than 50 countries in Europe, Latin America, Australia, the Middle East, Africa and Southeast Asia. Friends are sincerely welcome to establish corporative relations with us for our mutual development.