Product Series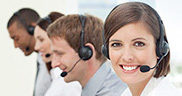 Your current location :Detail
Coated Sodium Butyrate 90%
Application:For Pig, Poultry and Aquaculture
Sodium Butyrate 90% Coated is a dust suppressed, deodorised and highly-concentrated source of sodium butyrate in granule-form, appreciated for its efficacy, users-friendliness and smell-neutral appearance.
Specification:
Appearance: White granule
Assay: Not less than 90.0%
Function:
· Increase villus height
· Improve feed conversion
· Better performance
· Healthier gut microflora – increased lactobacilli, decreased pathogenic load
· Improve laying performance
Dosage: 0.5-1.5kg/T of complete feed.
Packaging: 25 kg/bag
Storage: store in cool and dry place and protect from light.
Shelf Life: 2 years.