Product Series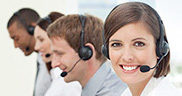 Your current location :Detail
Coated Zinc Oxide
Application:For Pig
Appearance: Offwhite or yellow granule
Composition: Zinc Oxide≥50%
Coating material: stearic acid, sodium carboxymethylcellulose
Production method: Intelligent Microcapsule Technology (IM)
Features
1. Good flowability, non-caking.
2. Dissolution in stomach <5%,release rate in intestine> 99%.
Functions
1. Reduce the exudation of intestinal fluid, converge intestinal tract and decrease the diarrhea rate.
2. Promote proliferation of intestinal epithelium cells, promote the growth of animals;
3. Restrain pathogenic microorganism growth, promote beneficial bacteria growth.
4. Avoid exceeding of zinc, reduce zinc pollution.
Benefits:
1. Reduce the dosage of oxide zinc by 8-20 times.
2. Save money and protect environment.
Usage and Doses
0-14 days after weaning: 700 g/t compound feed
14-70 days after weaning: 200-300 g/ t compound feed
Promote growth of fattening pigs: 100-150 g/ t compound feed
Other forms of zinc source, such as zinc sulfate or alkali zinc chloride, in 30-50g/t (counted by Zn2+) should be complemented when supplement with Coated Zinc Oxide 50% in feed.
Packaging: 25 kg/bag
Storage: Store in cool, dry and ventilated place, avoid light.
Shelf Life: 24 months when stored as directed.