Product Series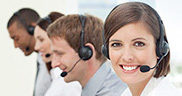 Your current location :Detail
Rumen Protected Choline Chloride
Application:For Ruminant
Appearance: white granule
Assay (Choline Chloride): not less than 25.0%
Function:
Choline, a B vitamin, plays a critical role in fat metabolism, membrane integrity and neurotransmission. Energy imbalances at transition encourage the development of fatty livers. However, choline, when unprotected, rapidly degrades in the rumen. Little survives to reach the small intestine where it can be readily absorbed for use. Rumen protected choline chloride 25% is made by microcapsulation technology, which can protect choline from broken down in rumen and releases in small intestine. It can
. Improve productivity,
. Stimulate fertility,
. Reduce risk for ketosis and fatty liver.
Dosage:
Dairy cows: 20-50 g/head/day
Sheep and goats: 10-15 g/head/day
Fattening cattle: 10-30 g/head/day
Concentrate feed: 1-2kg/T feed.
Packaging: 25 kg/bag
Storage: Store in cool and dry place, and protect from light.
Shelf Life: 12 months when stored as directed.