Product Series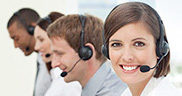 Your current location :Detail
Sodium Butyrate 98%
Application:For Pig, Poultry and Aquaculture
Appearance: White powder
Assay (as dry basis): 98.0-101.0%
Molecular formula: C4H7NaO2
Molecular Weight: 110.09
CAS No.: 156-54-7
Sodium butyrate is a kind of sodium salt of the short chain fatty acid (SCFA) butyric acid and used in the diets of pigs and poultry as an energy source for the cells of the intestine, stimulating mucosal growth. It also has a positive effect on the gut microflora.
Benefits of feeding Sodium Butyrate
In piglets:
· Increase villus height
· Improve feed conversion
· Better performance
· Healthier gut microflora – increase lactobacilli, decrease pathogenic load
In poultry:
· Improved laying performance
· Improved feed conversion
· Healthier gut microflora
Dosage: 1-3 kg/ton of complete feed.
Packaging: 20kg/bag
Storage: Store in cool and dry place, and protect from light.
Shelf Life: 24 months.